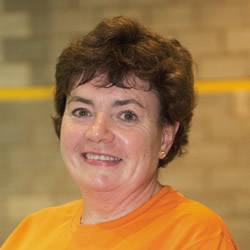 I have been training with Jim now for 4 years.
Jim takes me for a personal-training session once a week and I attend two rowing classes on Monday and Wednesday as well as Core Stability (Jimbo) on a Saturday morning.
I find each session varied and challenging, taking me out of my comfort zone; however with the support of Jim and Sally I have seen huge improvement in my fitness levels and lifestyle.
They are always delighted for me when I achieve my targets and are there to support me when the going gets tough.