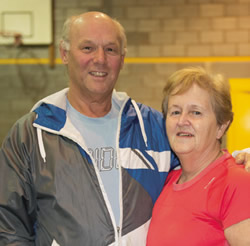 For some time the doctor had been suggesting we took up exercise in order to manage high blood pressure alongside the prescribed drugs.
It is some 12 years since we saw an advertisement for Gym Mostyn's Circuit Training which we joined and discovered the benefits of exercise as part of a healthy lifestyle.
We have become considerably more active, losing weight and maintaining weight loss. We are now past retirement age, but thanks to Jim and his training programmes we have improved our health and our lifestyle and intend to continue for as long as possible.